Our sponsored player Danni Wyatt and her Torquay United teammates scored a 3-1 win at Royal Wootton Bassett yesterday (Sunday 27 February) to remain top of the South West Women's League Premier Division.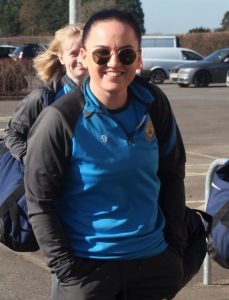 Manager Grant Fisher took just 12 players on the long trip to Wiltshire, with Danni starting on the bench.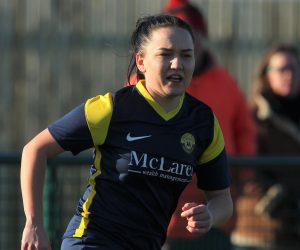 After a strong first half, which saw Torquay take a 2-0 lead through Tracey Cross and Beth Everson, Danni came on in the second half. Torquay scored again through Ellie Bishop and conceded a goal.
"A strong first half from the girls today and we only went away with 12 players so a great result," said Danni. "It was a shame to concede. We pressed hard and
dominated most of the game. Great to get three more points and stay at the top of the table."
We first sponsored Danni Wyatt in the 2017-18 season, and she also featured in our popular With a T promo video during lockdown in 2020.
Photos of Danni from Sunday's game by Glenn Lawrence.
Sport is one of our specialist areas, so if you're involved in sport and looking for PR or communications support, see what we offer.