We were very pleased to take part in a political leadership programme organised by the Royal College of Nursing (RCN) Wales this week.
Our senior consultant Andy Weltch was invited to join RCN Wales communications and media manager Tracy Lenzy to host a session on influencing local media.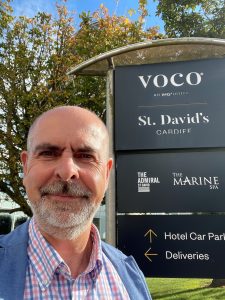 They developed a session covering the changing nature of local media and ways to engage productively, which Andy presented on Monday (4 October) at the St David's Hotel, Cardiff Bay.
It was the first in-person training we have delivered since early 2020.
Based on decades of experience and expertise, our media training portfolio covers interview techniques, copywriting, and more. Contact us if you'd like to discuss.
Our training operates online and in-person.