Our Andy Weltch has completed the toughest of his monthly challenges so far to raise funds to support mental health and prevent suicide – the Cardiff Half Marathon.
Andy has been running a 10k on or around the 10th of each month through 2020 as part of the Big Moose 1 Million campaign and inviting others to join him as virtual running partners. Andy and his team, which includes hot rod racer Mark Shelper, are aiming to raise £10,000 towards the target.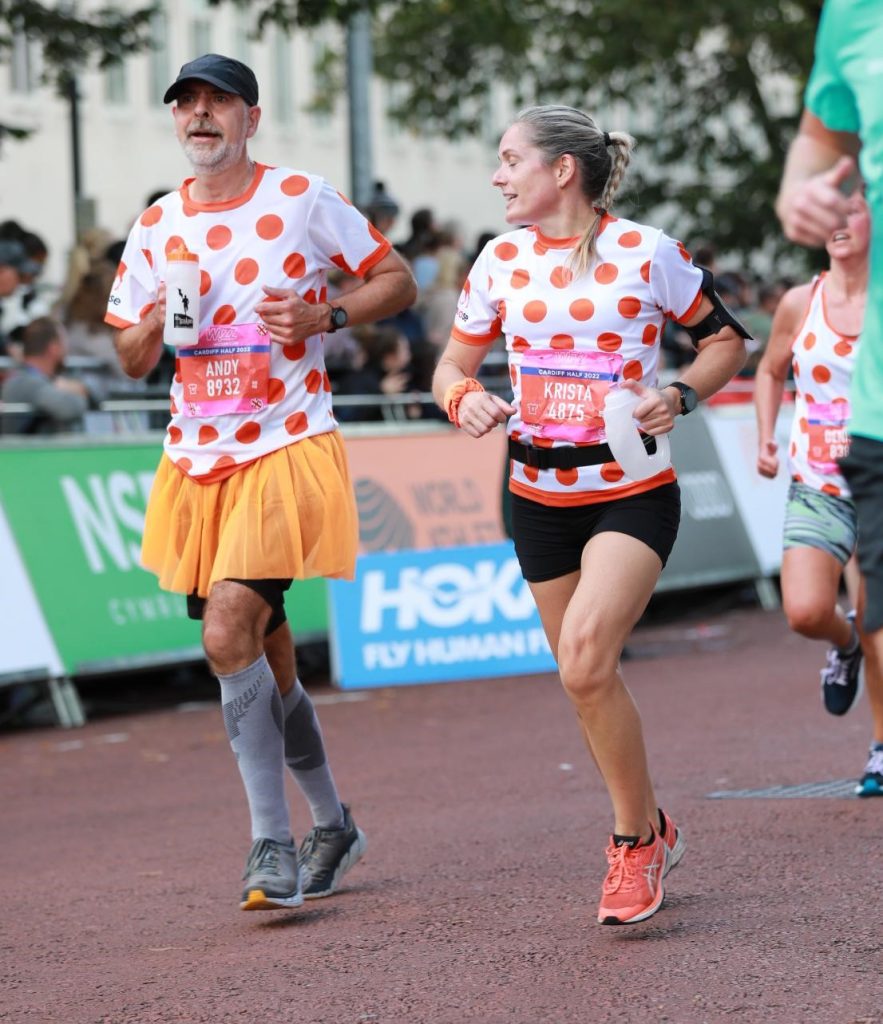 This weekend (October 2), instead of the usual 10k (6 miles), he ran the 21.1k (13 miles) of the Wizz Air Cardiff Half Marathon in Big Moose's distinctive orange colours – and a tutu!
"The time seemed right to step it up a bit," said Andy. "And the response was fantastic – loads of support around the course and lots of new donations coming in. I'm so grateful to everyone who has helped out."
Andy ran the event with his friend and regular running partner, the "very encouraging and very patient" Krista Robinson in a time of 2 hours 10 minutes, which he described as "not my fastest, but not too bad for an old man with flat feet and a tutu".
There's more information and a chance to donate here.
Sport and charities are among our specialist areas. Get in touch to see how we could help you with communications or training.