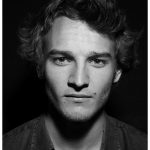 Fergus Riordan was a childhood movie star, but is now more at home behind the camera.
The Madrid-based artist, born to British parents, appeared in I Want to be a Soldier (2010), Fragiles (2005), Ghost Rider: Spirit of Vengeance (2011), and most recently Don't Grow Up (2015).
Now his creativity is taking him in other directions – particularly photography, but with a philosophical interest in other fields too, and in questioning the partitions we put up between the various artistic disciplines.
Our senior consultant Andrew Weltch interviewed him for our companion arts and entertainment blog, Piece of Pink Pie.
In the interview, Fergus explains why he decided not to pursue a Hollywood career, how he seeks to break down the barriers between arts, and how his most treasured photos are those of loved ones.
He also talks about his plans and what interests him outside of his art.
You can read the full blog post here.
And if you're involved in the arts or entertainment sector, be sure to check out our range of services.