Our friends at Greenways Forest School have announced an additional venue.
The school, which has operated successfully in Hackney's Wick Woodland for over a year, is now offering sessions in Haggerston Park in Hackney.
The sessions will run every Saturday from 10am-12pm for 4-8 year olds.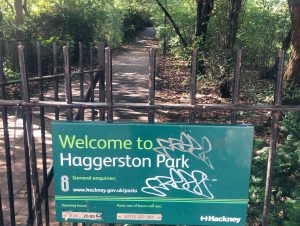 The Greenways' website explains: "Greenways Forest School's mission is to get London's children back into nature. We want to help them connect with the forest spaces we have on our doorstep. We've been working with children of all ages across London for nearly 10 years and are always in awe of the transformative power of nature and how it can help children's confidence, self-esteem, and self-belief grow.
"The sessions teach children to be confident, imaginative, and independent learners – all while having lots of muddy fun in the forest!"
If you are interested in signing your child up and would like to be kept up to date with all the developments, enter your email address in the box on the website.
Education is one of our specialist sectors – check out how we could help your school, college, or university.