A new book explores how organisations could put their customers first to create experiences that are delightful and memorable.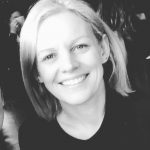 The book, Desire Code, is a delight itself – a beautifully designed, high-quality, coffee-table publication by a long-time friend of Weltch Media, Denise Hampson. She even wrote a guest blog post for us way back in 2012.
Here she explains what the book is about and why she wrote it:
"Desire Code started as a training workshop in about 2011. I needed to create a short workshop lasting only a couple of hours in which to get groups enthusiastic about the principles of behavioural science, which is a huge subject. To simplify it, I created the five themes as a framework.
"I noticed participants were busy scribbling notes and I wanted them to have a more engaging experience, so I set about creating a resource pack. Seeing it was all about customer engagement, it couldn't be any old resource pack, I wanted them to be the best notes anyone had ever had from a training course, and I still see them on desks and bookshelves years later.
"Over the last few years I've collected more examples and case studies and met some incredible people and brands, and I realised I had so much content I should turn it into a book. In 2017 when I was living in Vancouver, Canada, I declared to friends I would write a book and have insisted every New Year since that I would write the book that year.
"It was only when covid-19 and lockdown shuttered my social life that I found the time to commit to writing and designing it. Actually it was the second lockdown. In the first one I did what many other people did … Zoom meetings all day, drank too much wine and watched a lot of TV boxsets! I started writing it in October last year and worked on it every day, sometimes just a page or two each day. I even worked on it on Christmas Day.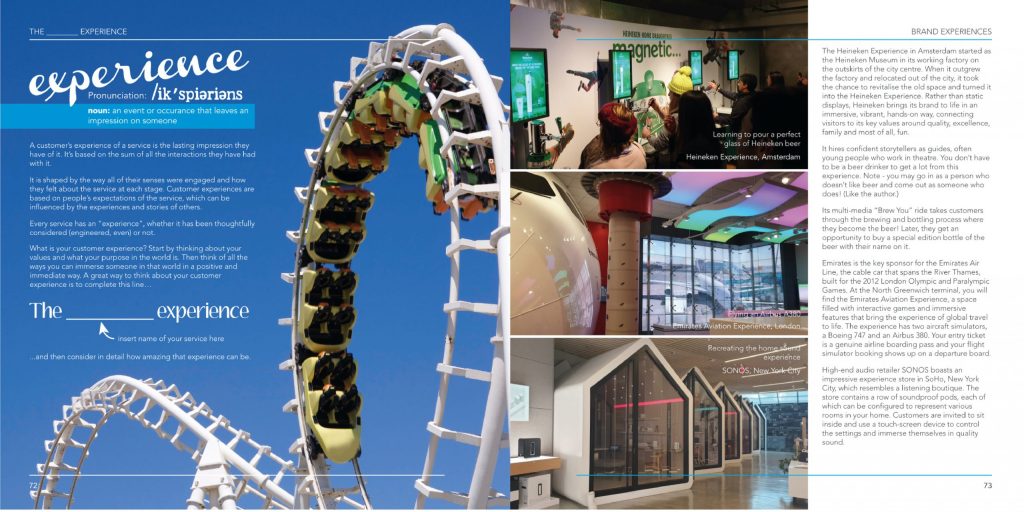 "I still have the same ambition I had when I produced that first resource pack in that I want it to be visually impactful and a great experience to read. I've always had a provocative style – I make quite bold statements – and finding a way to bring them out in the book was fun. The hardest bit was choosing the right images that would work on each page.
"Inspiration for the style of the book was drawn from several places, but not least the brilliant book by Tom Peters called Reimagine, which was published in 2003. That was a book that really influenced me as I was starting out in my career. (I'm so thrilled that Tom endorsed my book, an endorsement proudly shared on the cover.)
"You'd think organisations would have woken up to how to offer good customer experiences by now, but they really haven't. We all still have frustrating experiences … products delivered the wrong day, long waits on telephone lines, unintelligible utility bills, complicated ticket systems, appointment letters that don't arrive … We have got so used to terrible customer experiences that when a company simply does what they say they will, we rave about how good they are.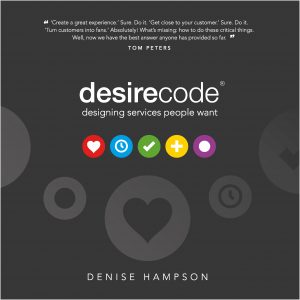 "That's a low bar! Most organisations align what they offer to suit themselves rather than their customers, and my book challenges organisations to rethink the way they operate, putting the customer first instead, and using what we know about human behaviour to design experiences that are delightful and memorable."
Denise is a behavioural economics and experience design consultant, and a former systems engineer and Team GB track cyclist! You can buy her book from Amazon or Waterstones.
And you can find out more about Desire Code here.