A writer with expertise in interior design and art history has launched a new website, exploring the history, architecture, and interior design of homes around Wales.
In a series of posts on her site Curated Cartref, Cardiff-based Erica Willmott will also be sourcing intriguing curios and antiques, and discussing topics like the history of design and the importance of conserving our historic buildings.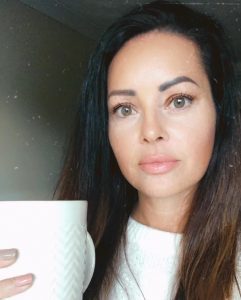 Each week she features Cartref Seren (Star Home), which could be anything from a property available to purchase to an intriguing interior design.
"I have always been creative," she told us. "But I didn't know what I truly wanted to do until I was 30, when I went to university and achieved an Interior Design degree.
"It was honestly the best thing I could have done as I discovered my interest in the history and context behind design. In turn it sparked a passion for finding out more about historic architecture, interiors and artefacts. Fast forward ten years later and I have just completed my Masters Degree in Art History.
"Now I look at the world differently. I'm passionate about sustainability as well as conserving historic architecture for future generations, as the buildings tell us an important story about our past."
You can explore the rapidly growing Curated Cartref site here. This news was previously reported on our award-winning companion hyperlocal site Rhiwbina Info.