We were back in the virtual training room this week – running a half-day course on copywriting for the web team at City, University of London.
And they were full of praise for the session, describing it as "really beneficial" and "invaluable".
We previously worked for City, alongside our colleagues EMPRA, on a major project to produce content for its new website, which launched early this year.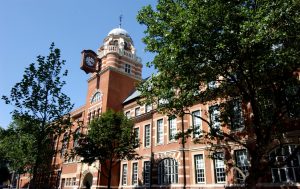 They were so impressed, they invited us back to share some of our experience and expertise with the in-house team, tasked with producing web content regularly.
In particular, they wanted us to cover: approaching the writing process; writing for different audiences; writing persuasively; and avoiding common mistakes.
We created a two-hour session covering all this, and including some practical input. We even shared some exclusive tips on getting started, provided especially by best-selling author, former copywriter, and long-time friend of Weltch Media, Cara Hunter.
Senior consultant Andrew Weltch and writer Mark Hawkins delivered the course via Zoom.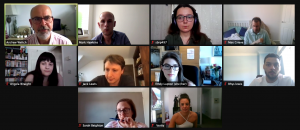 City's website manager, Jack Lewis, said: "Writing copy, especially from scratch, can be a daunting prospect, but Andy and Mark's training was really beneficial in giving the team more confidence and a set of handy tactics for what to do when staring down the barrel of the dreaded 'empty page'.
"The tips on writing persuasively, getting into the mindset of your audience and creating natural, effective copy will be invaluable in the team's day to day work".
If you need expert help to create web content or for any writing project, or if you're interested in training, check out our services and contact us to discuss.