As the England and Wales Cricket Board prepares to introduce a new ultra-short form of the sport next season, enthusiasts of the traditional County game and Test match cricket have been voicing their concerns.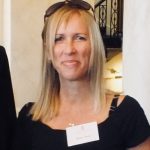 In a guest post on our blog, cricket commentator and writer Annie Chave explains why she joined the 'Oppose The 100' campaign and why she fears this new version – taking the prime height-of-summer slot in the schedules – could seriously damage the sport she and many others love.
In her post, she asks whether the sport has become "too greedy for the quick fix and the easier revenue it provides". When money is the controlling factor, she argues, it is hard to incentivise counties to get behind the Championship.
You can read the full post here.
Sport is one of our specialist areas. See how we could help you, your team, or organisation. 
Picture from the 2015 Ashes Test at Cardiff by Mark Hawkins / Composed Images