The online fashion brand launched by our international modelling client Rahab Inghalwa has now expanded into menswear and accessories, with a beauty line to follow.
Rahab launched Ravenda Posh in her native Namibia two years ago, since when the business has developed into a worldwide online boutique.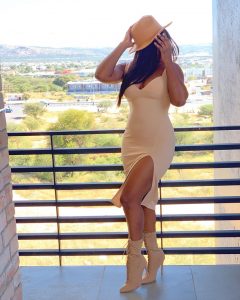 "People's enthusiasm and support for what we're doing has been incredible," said Rahab. "We were Namibia's first online shop specialising in modern women's style, and we really seem to have filled a gap in the market.
"Now we are offering accessories, prints, and menswear too, and those lines are also proving popular. Our next move is to establish a beauty line, starting with make-up."
Rahab designs the clothes herself: "Our goal is to put the 'fun' in functional fashion," she said. "We know that looking stylish can make your whole day better. That's why we're committed to being the go-to source for the newest trends."
Having established itself by delivering across Southern Africa, the brand now offers a worldwide service.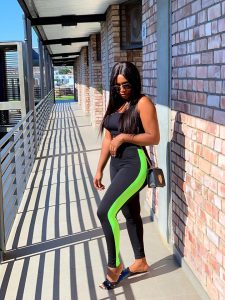 "The coronavirus crisis has obviously hurt a lot of businesses all over the world," said Rahab. "We're lucky that being purely online, it hasn't affected us so badly, and we can continue to trade."
You can browse the Ravenda Posh collection here.
If you're involved in business, in the UK, Namibia, or anywhere else, you could benefit from our expertise.
Look at the ways we could help you.