Runners are being invited to go 50k in September to raise money for Cardiff's City Hospice.
Run 50k for Kev is being launched in memory of Kevin Leonard, a much-loved communications professional at Cardiff University, a former journalist, and a keen runner on the South Wales scene.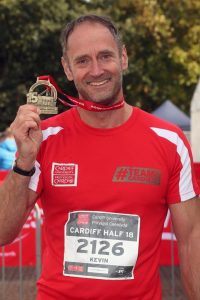 Kev was Weltch Media's client and contact on several university projects and was always helpful, supportive, and fun to work with.
He died of lung cancer earlier this year, aged 51.
His local running group, the Wednesday Runaways, in the Rhiwbina area of Cardiff, are signing up for the challenge, and you can get involved too – by joining in or making a donation.
There's more info on the Facebook page.