Acclaimed singer Alwyn Mellor is giving a rare performance in Wales next month (March) in aid of a local charity, close to her heart.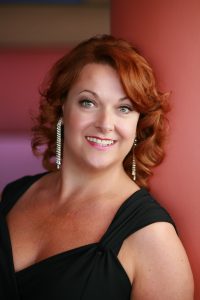 The show, Something Wonderful!, will include well known songs by George Gershwin, Cole Porter, and other greats of the musical stage, with soprano Alwyn accompanied by Michael Pollock on piano.
It takes place in the Rhiwbina area of Cardiff on Saturday 18 March.
"I'm looking forward to singing music I really love, and that I don't always have an opportunity to perform these days," said Alwyn, who rose to fame at Welsh National Opera (WNO).
Proceeds will go to Good Neighbours in North Cardiff, a voluntary group which helps local people remain independent while living in their own homes.
Alwyn has been a volunteer with the charity since December 2018.
You can see more information on the concert and how to buy tickets on our companion hyperlocal site Rhiwbina Info.
Arts and entertainment are among our specialities. If you're involved in this sector, contact us to find out how we could help you.