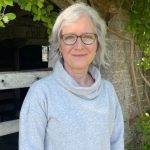 Cardiff-based textile artist and eductor, Karen O'Shea, has won a commission for a special artwork to celebrate Pride.
This latest achievement is just one of the many projects keeping her busy, as our companion arts and entertainment blog Piece of Pink Pie reports in its latest post.
To read more and to see how you could get involved, check out the post here.
Arts and entertainment are among our specialities. If you're involved in this sector, contact us to find out how we could help you.