An acclaimed new production of Titanic The Musical is touring the UK and Ireland to mark the 10th anniversary of its London premiere.
Our companion hyperlocal site Rhiwbina Info was at its opening night at Cardiff's New Theatre this week.
Reviewer, Andy Weltch, described it as "a powerful, stirring, and poignant new production of the Tony award-winning Broadway show".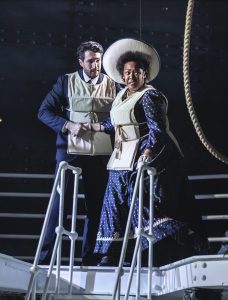 He added: "I doubt you'll be singing the tunes on the way home, but you will be reflecting on a superbly staged portrayal of that fateful night.
"The ensemble cast is excellent, and all deserved the standing ovation they received."
Titanic The Musical is in Cardiff until Saturday (May 13), when it moves on to Nottingham.
You can read the review here.
Arts and entertainment are among our specialities. If you're involved in this sector, contact us to find out how we could help you.

And be sure to check out our companion arts and entertainment blog Piece of Pink Pie.