Film-makers have praised our new short film Annalium 8: Sssss following its first screening this week.
After it was shown as part of the Chapter MovieMaker programme in Cardiff on Monday (11 September) to an audience including several directors and producers, one director commented: "I was blown away by your film" and another said "Great film!".
It has now been selected by Monico Movies, the community cinema in Rhiwbina, Cardiff to be shown as a curtain-raiser for another film with a North Cardiff connection, Taffs Well-born Chris Monger's The Englishman Who Went Up a Hill But Came Down a Mountain (1995) on Saturday 14 October.
Tickets are now available from local outlets but are selling fast.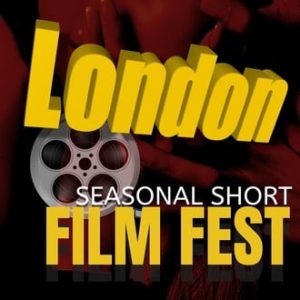 Meanwhile, we are entering competitions and festivals, starting with the London Seasonal Short Film Fest.
Directed by Andrew Griffin from a script by Robert Lancey, Annalium 8: Sssss is a dark scifi short, produced by Weltch Media and Annalium Films.
In a world where all all animal life has been wiped out, a scientist in full bio-hazard kit and with a life-support machine in tow, discovers a young girl, apparently fit and well…
The film stars Francesca Louise White and Minaii Baelfire. Francesca is an award-winning actress who had the main role in our popular lockdown comedy promo video With a T, and Minaii holds the distinction of being the world's first Black Young Elsa in a stage production of Frozen.
For the latest news, follow the film on Twitter, Instagram, Facebook, and IMDb.
You can see the trailer here.
Arts and entertainment are among our specialities. If you're involved in this sector, contact us to find out how we could help you.