We're pleased to announce young stage and screen actress Minaii Baelfire has joined our film project in a key role.
Minaii trained at the British Theatre Academy, The Lion King Cub School, and Stagecoach Performing Arts.
She holds the distinction of being the world's first Black Young Elsa in a stage production of Frozen.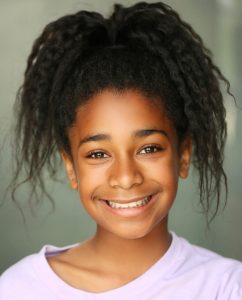 Still only 12, her film experience includes Five Seasons (University of the Arts Productions), NeverBorn (Sirius Films), and Fleetwood Avenue (Elemo Films).
On stage, she has performed in Frozen the Musical (Theatre Royal Drury Lane), The Lion King (UK & Ireland Tour), Seussical Jr (Watermans Arts Centre), Annie Jr (Stockwell Playhouse / Esher Theatre), and Salute (Her Majesty's Theatre)
Minaii was offered the role after online auditions from almost 80 applicants.
She said: "I feel very lucky to be a part of this project and work with such a talented team. I really wanted this role, and it was a big shock when I found out I got it because the audition was quite challenging, but I am very excited as it is completely different to anything I have ever done. I can't wait to start filming!"
Minaii will play opposite Francesca Louise White in the film, Annalium 8: Sssss, which we are co-producing with Annalium Films and is due to shoot in South Wales in May.

Weltch Media has helped publicise several previous films, and our senior consultant Andy Weltch has been an associate producer on a range of projects from the short dramas Mia and Coffee Chains to the horror feature Slasher House II. This will be the first we have produced ourselves.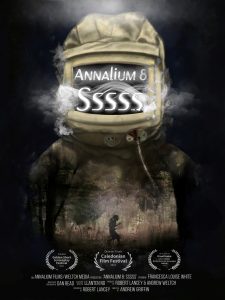 Andrew Griffin will direct Annalium 8: Sssss from a script by Rob Lancey, with Llanten No as assistant director and Dan Read as director of photography.
We hope to announce more members of the crew soon.
You can find details of the film on its IMDb page.
Arts and entertainment are among our specialities. If you're involved in this sector, contact us to find out how we could help you.