A new website is offering free activities and resources to help parents and carers of early years children during the current lockdown and beyond.
The team behind the Early Years Toolkit has compiled key information, produced strategies, and devised activities that are fun, creative and resourceful, to help children's development in their early years – roughly from 18 months upwards.
The UK-based team has experience of working in various early years settings, including some of London's leading pre-schools, and has gained a range of specialist qualifications.
"We believe that parents may be missing out on a wealth of information about what truly matters in the early years," said Early Years Toolkit's founder, Richard Simons.
"We've developed activities which are fun and educational, and which crucially are also based around key areas of development.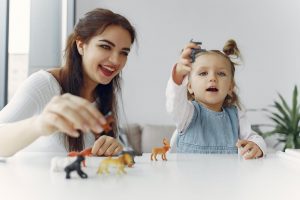 "So, as well as providing easy-to-follow videos of fun activities, our site has articles which explain to parents and professionals why these activities are important and the role they play in a child's development."
​The site, along with its social media channels, was due to be launched later this year, but Richard and his team brought it forward because of the coronavirus lockdown in the UK and other countries.
"With a lot of parents and carers having more time at home with their children, it seemed that the Toolkit would be especially valuable now," explained Richard.
"We've made sure that most activities involve materials that people are likely to have at home, and we've suggested alternatives too.
"We've made an initial batch of activities available now, and more will follow – all aiming to inspire belief in the importance of the early years and to have some fun in the process." 
You can find The Early Years Toolkit here and follow it on Facebook, YouTube, and Instagram.
Education is one of our specialist areas. See how we could help you, your team, or organisation.