Our forthcoming short film now has a poster! We are pleased to unveil the artwork for Annalium 8: Sssss today (Friday 4 February).
Created by Amanda Fullwood, concept artist and designer at Dark Forge Design, the striking poster now features on the film's IMDb page.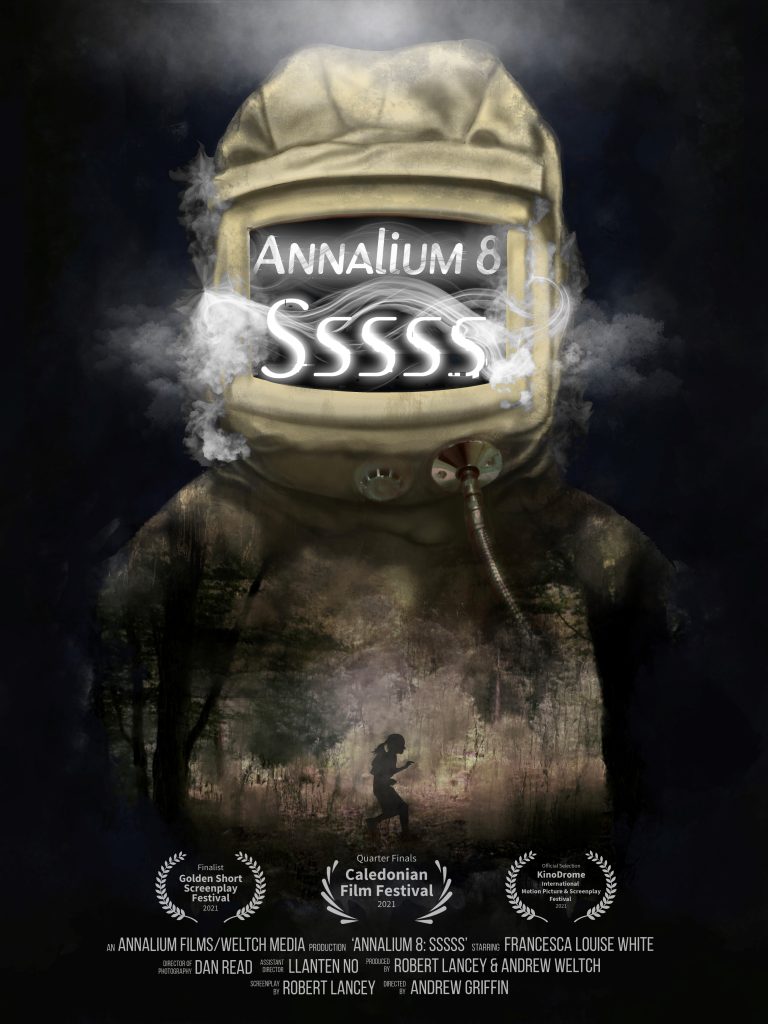 Weltch Media is teaming up with Annalium Films to produce the short scifi drama, which is now in pre-production.
Directed by Andrew Griffin and starring Francesca Louise White, filming is planned for late spring or early summer in the Cardiff area.
The script by Cardiff writer Robert Lancey has been very successful in competitions, and our senior consultant Andy Weltch is now working with Robert as co-producer.
Weltch Media has helped publicise several films, and Andy has been an associate producer on a range of projects from the short dramas Mia and Coffee Chains to the horror feature Slasher House II.
Arts and entertainment are among our specialities. If you're involved in this sector, contact us to find out how we could help you.