After last season was wiped out by the COVID-19 pandemic, our co-sponsored Castleford Tigers Women player, Kelsey Gentles, returns to training with the squad next week (March 8th).
"I'm really enjoying my training at the minute," Kelsey told us. "Returning from injury during the lockdown has meant that I can really focus on getting my body right so I can have a really great seasone with the Tigers and challenge for England selection for the World Cup in a few months' time.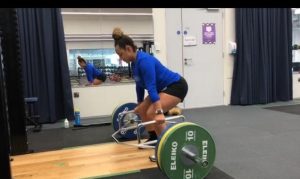 "I'm really excited to get back to Castleford training it's been so long since I trained with the girls, it'll be amazing to get back to doing what we love and hopefully have another season like the last and, fingers crossed, bring my home some silverware".
With a shorter pre-season of six weeks instead of 12, the Women's Super League is due to start on April 18th in a different format.
Tigers will play in an East Division with Leeds Rhinos, Wakefield Wildcats, Featherstone Rovers, and York City Knights. The top two teams will meet the top two from the West Division in the play offs.
Games will be played at a central venue similar to the men's Super League last year, with triple-headers.
Meanwhile, Kelsey has returned to training with the England squad in preparation for the World Cup in England in the autumn.
"Hopefully we can look forward to a much better year in 2021," she said. "I'm really grateful to Weltch Media and my other sponsors for making it possible."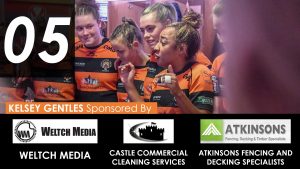 Kelsey was top try scorer and Tigers supporters' player of the year in 2019, and was a nominee for Telegraph Woman of Steel (the player of the year in Women's Super League) after helping Castleford to the League Leaders Shield and to both the Challenge Cup Final and Super League Grand Final.
She was also part of the England team which competed in the 2019 World Cup 9s in Sydney and the tour of Papua New Guinea.
Kelsey appeared in our comedy promo-video With a T, and was a key worker in retail during 2020. With last season cancelled, our support continues into 2021, as co-sponsors of Kelsey, alongside Atkinsons Fencing and Castle Commercial Cleaning Services.
Sport is one of our specialist areas. See how we could help you, your team, or organisation.
Main photo by Seb Sternik