Essex-based rock band The 1957 Tail Fin Fiasco have released a new album, The Harvard Tango.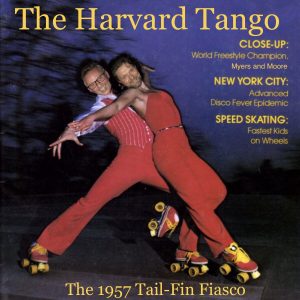 Our senior consultant Andrew Weltch spoke to David and Mal about the album and their musical influences (including Steely Dan, Squeeze, and 10cc) for our companion arts and entertainment blog Piece of Pink Pie.
The interview takes on a surreal turn, but it's educational too: we learned about one of Hollywood's legendary extras, and plenty more.
You can read it here, and there are also links to download the 10-track album for just £5.
If you're involved in the arts or entertainment sector, be sure to check out our range of services.