The latest production from the multi-award-winning Mischief Theatre Company, Peter Pan Goes Wrong, is now touring the UK.
Our senior consultant, Andrew Weltch, reviewed the opening night of its week-long run at Cardiff's New Theatre (Tuesday November 5th) for our companion hyperlocal news site, Rhiwbina Info, and described it as "an absolute treat for fans of physical comedy, with a stream of perfectly timed mishaps – from a faulty revolving stage to an out-of-control trapeze, and from collapsing scenery to a nasty incident with scissors!"
The play presents a new production of Peter Pan by the ill-fated Cornley Polytechnic Drama Society, whose enthusiasm far outweighs their talent!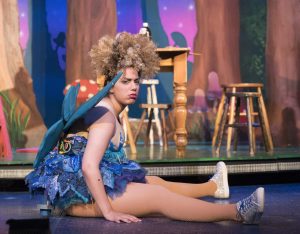 Peter Pan Goes Wrong, starring Connor Crawford, Katy Daghorn, Tom Babbage and Phoebe Ellabani, plays at Cardiff's New Theatre until Saturday, before visiting Cambridge, Brighton, Bath, Salford, London, Woking, Chester, Sheffield, Milton Keynes, Edinburgh, Birmingham, and Coventry.
You can read the review here.
Arts and entertainment are among our specialities. Contact us to find out more.