It may seem unlikely, but Weltch Media features in the latest video from New Jersey R&B artist Uniceson.
The video for Made was filmed by our friends and near-namesake organisation True Weltch Media, mainly on Pacific Avenue in Atlantic City – with some extra footage from outside our HQ in Cardiff.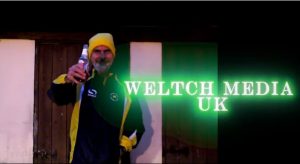 In the latest blog post on our companion arts and entertainment blog, Piece of Pink Pie, DJ Weltch of True Weltch Media explains the thinking behind the new video and how Weltch Media – specifically our senior consultant Andrew Weltch – got to make an appearance.
You can read the post here, and see the video here.
If you're involved in the arts or entertainment sector, be sure to check out our range of services.