Katie McGlynn, a long-time star of TV's Coronation Street, has taken on her first professional stage play role, as one of the leads in the touring production of the crime thriller Wish You Were Dead.
It also stars George Rainsford, known for TV's Casualty and Call The Midwife, with Clive Mantle, and Gemma Stroyan.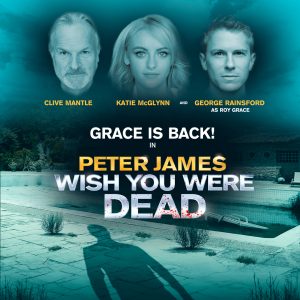 Our companion hyperlocal site Rhiwbina Info was at the opening night in Cardiff this week.
Reviewer, Andy Weltch, praised the cast and the outstanding set design by Michael Holt, and added: "For a thriller, it's sometimes more silly than 'thrilly' and lacks the tension and twists you'd expect. But if you're willing to go with it, this is an entertaining piece of crime drama escapism".
Wish You Were Dead is at the New Theatre, Cardiff until Saturday (20 May), when the tour moves on to Manchester.

You can read the review here.
Arts and entertainment are among our specialities. If you're involved in this sector, contact us to find out how we could help you.

And be sure to check out our companion arts and entertainment blog Piece of Pink Pie.