Our Andy Weltch overcame 'killer hills' and 13 miles of snow and ice to complete the toughest of his monthly challenges for the Big Moose campaign to support mental health and prevent suicide.
With help from his friend and running partner Krista Robinson, he finished Saturday's (December 17) Celtic Trail Half Marathon, despite falling after five miles, scraping his hands and knee.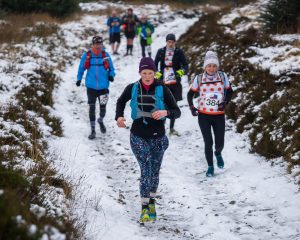 "For some reason, I never imagined it would be all snow and ice," he said. "I knew the elevation and terrain would be a huge challenge, but I hadn't factored in all the slippery surfaces."
Andy has been running a 10k or more on or around the 10th of each month through 2020 as part of the Big Moose 1 Million campaign and inviting others to join him as virtual running partners. Andy and his team, which includes hot rod racer Mark Shelper, have been aiming to raise up to £10,000 towards the target.
Saturday's race, organised by Run, Walk, Crawl, covered 13.3 miles from Resolven, near Neath, to Dare Valley Country Park, totallng 690 metres of elevation.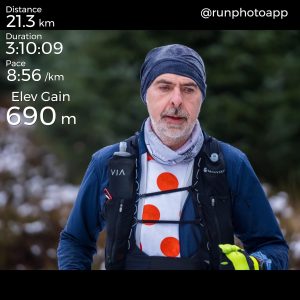 "It was absoutely brutal – there were killer hills, and the ground was really treacherous, as I found out," he said. "It was exhausting and painful, but what an experience!
"And most importantly, we gained more donations for Big Moose and its brilliant, life-saving work. I'm so grateful to everyone who has helped out, and especially to Krista for patiently going at my pace and patching me up after I fell!"
There's more information and a chance to donate here.
Sport and charities are among our specialist areas. Get in touch to see how we could help you with communications or training.