Weltch Media-backed National hot rod racer Mark Shelper picked up more world championship qualifying points in a weekend of mixed fortunes.
A disappointing meeting at Ipswich on Saturday (April 30) ended with no points for the Bristol-based driver. But Monday's (May 2) meeting at Hednesford in the Midlands saw Mark finish sixth and fourth in the heats, after leading both. However, he failed to finish the final after the Peugeot 206cc was hit on the front wheel, bending the steering arm and wishbone, and making the car almost undriveable.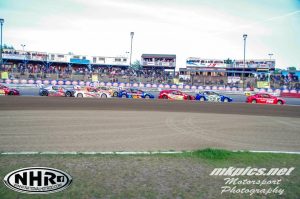 The top scorers in the English series will qualify for the world championship final at Ipswich in July, where they will face the qualifiers from the other countries.
National Hot Rods are the top level of short track racing in the UK, with sophisticated production car replicas whose engines produce around 240bhp.