Weltch Media-backed National Hot Rod racer Mark Shelper picked up vital world championship qualifying points at the Easter weekend race meeting at Skegness Raceway.
The long trek across the country from his Bristol base on Good Friday proved worthwhile, as the Peugeot 206cc-bodied car and its driver were on good form.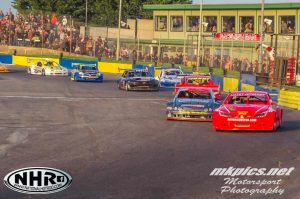 "The first race was pretty rough," he said. "I crossed the line 5th but with a black cross [for contact] so dropped to 7th, but with Dick Hillard disqualified, I ended up with a 6th. I got 6th again in heat 2 with [world champion] Rob McDonald just pipping me across the line.
"I started outside second row in the final and on the first lap just tagged the car in front, and then with contact behind he half spun across the front of the car and I lost around 10 places but finished 16th, which was slightly disappointing.
"Skegness is a brilliant track for hot rods really enjoyed it. Just a shame it's so far away!" Mark and the team got home at 3am!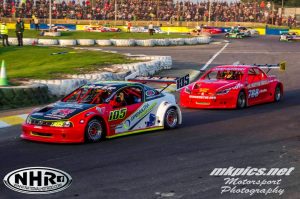 Drivers compete for world championship points to qualify for the world final at Ipswich in July. The top 17 from the English series go through to face drivers from the other qualifying nations. Mark is now 19th in the English standings.