We're very pleased to be working with Creative Cardiff to produce its regular newsletter.
Our senior consultant Andy Weltch has been compiling and editing recent editions of the fortnightly online update under the guidance of Creative Cardiff Project Manager, Vicki Ball.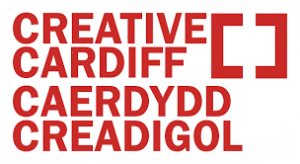 Creative Cardiff is a network which connects people working in any creative organisation, business or job in the Cardiff region. By encouraging people to work together it aims to make Cardiff the most creative place it can be.
The bilingual newsletter covers creative sector news, events, and job opportunities and is emailed to subscribers free.
You can join the network and subscribe to the newsletter here, and you can search the network for potential collaborators here.
We offer writing and editing services for a range of publications in print and online, from books to magazines, and from web pages and blogs to whole websites. We can also provide tailored copywriting training for your organisation.
Find out more about our services here.