It was an eventful and varied weekend for Weltch Media's sports competitors.
Our sponsored player Kelsey Gentles helped York City Knights Ladies to a 46-0 win over Wigan Warriors in a Rugby League Challenge Cup group match yesterday (Sunday 20 March).
"It was a really good win," said Kelsey. "We are chuffed. I felt like I played quite well, made some good runs – no tries yet but that will come. Defensively we were solid, so we are really happy with that."
The win follows a 78-0 victory over Dewsbury Moor in the opening group game last week.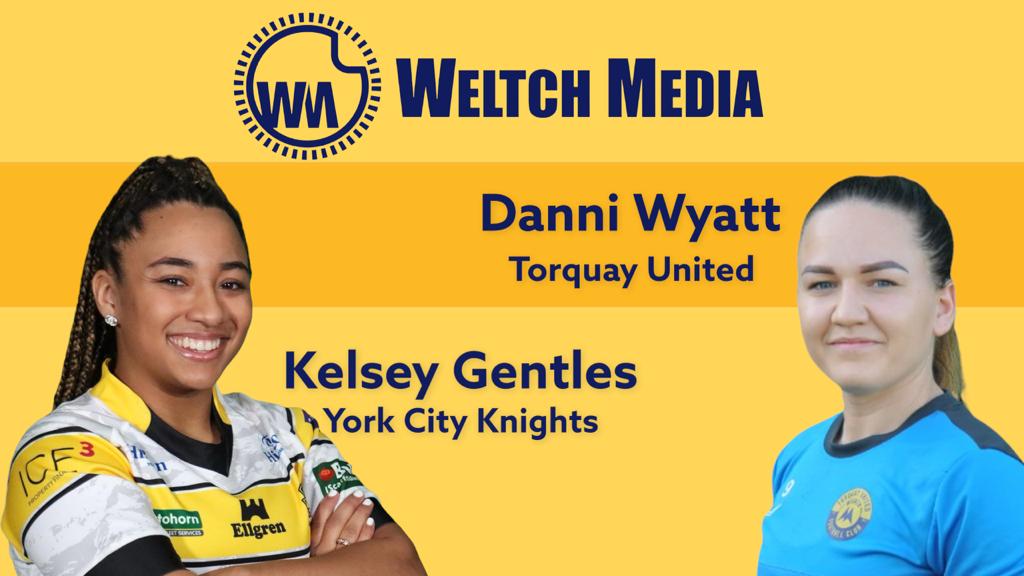 Our sponsored Torquay United Women player Danni Wyatt took on a different role yesterday, stepping into a management position alongside goalkeeper coach Steve Elswood for the tough home  game against St Austell.
Torquay took an early lead in the first 10 minutes. But a red card for the goalkeeper early in the second half put the team under pressure, prompting some urgent changes, including captain Emma Hunt taking over in goal.
"We kept the game 1-0 until, with 3 minutes left of the game, St Austell equalised with a wonder strike." said Danni "Nothing Emma could have done to stop it.
"I'm so proud of the girls and we deserved a point today," she added. "We look to complete our season with our heads held high!"
Meanwhile, at Hednesford Raceway in the Midlands, our National Hot Rod racer Mark Shelper was chasing world championship qualifying points.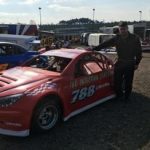 He gained a 9th place finish in heat 1, but got pushed wide in heat 2 and finished outside the points-scoring places. He started 14th in the final and made up a few places in the first couple of laps but then got clipped by a spun car on the back wheel which caused too much damage to continue.
You can see both Danni and Kelsey in our popular comedy promo video With A T, which we produced during lockdown in 2020.
Sport (including motorsport) is among our specialist areas, so if you're involved in sport and looking for PR or communications support, see what we offer.