Weltch Media racer James Holman scored a double-podium finish in the Irish Digital Motorsports Championship sim racing series last night (Wednesday 2nd June).
The Dublin-based Englishman was giving the Weltch Media-liveried Audi RS TCR car its championship debut in round 2 at Imola (Italy), after missing last week's opening round at Donington Park (UK), due to family commitments.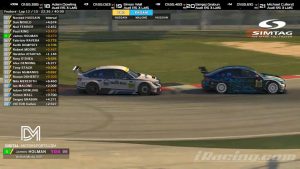 Competing in the top-level Pro Class, James qualified third on the 43-car grid for the first race, and held his position to finish behind winner Jason Cooper and Keith Dempsey.
With the top 15 inverted on the grid for the 15-lap feature race, James fought his way through the field with some nail-biting moves, and on the penultimate lap he managed to pass Neil Ferrier for third place.
The race was won emphatically by Naveed Hussain, with Dan Mould second.
James told us afterwards: "I was delighted with a double podium – fighting through the pack on a track where overtaking is tricky was very rewarding. The next round at Charlotte isn't really my cup of tea, so to get good points here was good."
You can watch last night's races here along with the post-race interviews, including James.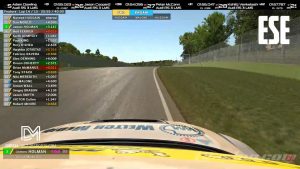 James competes in Legends Car racing in real-life, but with the Irish Championship (as well as other series around the world) disrupted by the pandemic, he has been focusing more on sim (simulated online) racing.
Next week, the TCR series moves to the combined road and oval ('roval') at Charlotte (USA), followed by Nurburgring (Germany), Zolder (Belgium), and Hockenheim (Germany).
Last year, James competed in a hotly contested international Legends Car sim racing series, based in Scandinavia and  featuring drivers from around the world.
Motorsport is one of our specialist areas. See how we could help your race team, promotion or related business.