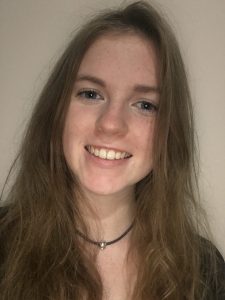 The coronavirus lockdown affected almost everyone – not least students, whose university experience became very different from the one they expected, and paid for.
In a new blog post, our communications assistant Sophie Platt – who has combined her work for us with studying for a degree in Media and Communictions, reflects on the challenges of completing her university course in lockdown.
The final year of a course is always stressful, Sophie writes, and these circumstances just piled on the stress.
Everything switching online presented problems making contact with her lecturers, some lectures weren't run at all, and for some students it meant taking exams at home. And, after all that, no graduation ceremony to celebrate the achievement!
Coming on top of a strike by lecturers, she concludes: "My three years at university have not been what I expected". But there were positives to come from all this too – not least in helping her to become more independent.
You can read her blog post here. 
We have extensive experience of working with universities. Last year, our PR and communications projects with Cardiff University and Swansea University both won awards. London South Bank University has called us in to work on new internal communications, and in partnership with our colleagues at EMPRA, we won a major web-writing project at City, Univerity of London.