Our sponsored hot rod racer Mark Shelper has received a boost to his charity campaign today (10 August) with a generous donation from DAS UK Group.
Mark is supporting our senior consultant Andy Weltch in raising funds for the Big Moose £1 million appeal for mental health and suicide prevention by gaining world championship qualifying points and seeking other donations.
Today, we learned that an application by Mark's wife Lia, a trading underwriter with DAS in Bristol, to the firm's We Care forum had been successful, and they would be donating £150 to the campaign.
They told Lia: "The We Care forum met earlier today and would like to donate £150 to Big Moose! They all agreed it was a fantastic cause and were very keen to support."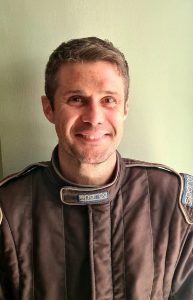 Weltch Media is teaming up with Mark and Team Shelper Racing by donating £1 for every point he gains in the English National Hot Rod series until the end of the year. The money will go to the Big Moose appeal, which our Andy Weltch is also supporting throughout 2022.
Mark will miss this weekend's National Championships at Hednesford in Staffordshire, due to the cost of needing new tyres on top of a recent engine rebuild. But he hopes to be back in action at the end of the momth.
The Weltch Media logo has been on Mark's Peugeot 206cc since the start of this season, continuing our long-standing involvement in motorsport. In the past we have supported Ben Power in the UK Legends Car Championship and James Holman in the Irish Championship. We've also backed James in several online iRacing events, and in 2018 we teamed up with Mendips Raceway to present the Weltch Media West of England Hot Rod Championship.
National hot rods are the top level of short track racing in the UK, with sophisticated lightweight production car replicas whose engines produce around 240bhp.
If you would like to support Mark's fundraising campaign, you can donate here.