Weltch Media-backed hot rod racer Mark Shelper has been making local headlines since qualifying for the world championship final.
After we produced and distributed a press release about the achievement, Mark has been interviewed on BBC Bristol's The Sports Store and featured online on Bristol 24/7.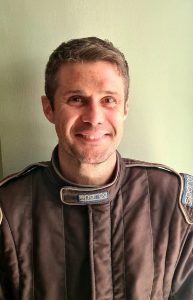 Mark will be the only qualifier from the South West when he takes to the grid at Ipswich this weekend (July 2-3) for his first appearance in the big race. He is one of 17 drivers to qualify through the English series and will join qualifiers from other nations, as far away as South Africa.
He wanted to thank those who have made it possible for him to compete against teams with much bigger budgets: "Thanks to family and friends who have helped to get the tyres and other parts we need for the world final," he said. "Also thanks to our brilliant sponsors J.B Racing, the Injection Centre, Woodfield Stables and of course Weltch Media for all of the help and exposure. Also to our new sponsors Paul Butcher Building Contractor Ltd and James Latham Timber. Plus a thanks to anyone who's helped with the car, especially Dad [Alan Shelper] for all the hours at the workshop and to Lia and Bev for being racing widows for the last few weeks!"
The Weltch Media logo has been on Mark's Peugeot 206cc this season, continuing our long-standing involvement in motorsport. In the past we have supported Ben Power in the UK Legends Car Championship and James Holman in the Irish Championship. We've also backed James in several online iRacing events, and in 2018 we teamed up with Mendips Raceway to present the Weltch Media West of England Hot Rod Championship.
National hot rods are the top level of short track racing in the UK, with sophisticated lightweight production car replicas whose engines produce around 240bhp.