Congratulations to Weltch Media-backed National hot rod racer Mark Shelper, who has qualified for his first world championship final.
Bristol-based Mark drove his Peugeot 206cc to second place in both heats at the final qualifying round at Hednesford Raceway yesterday [Saturday 4 June] to move up the points table and secure his place at the biggest event of the year.
After disappointment in the previous round at Aldershot two weeks ago, the team were well adrift of a qualifying place, but Mark's dad Alan (himself a former hot rod racer) swapped the axle and shock absorbers and adjusted the car set-up, which made a huge difference.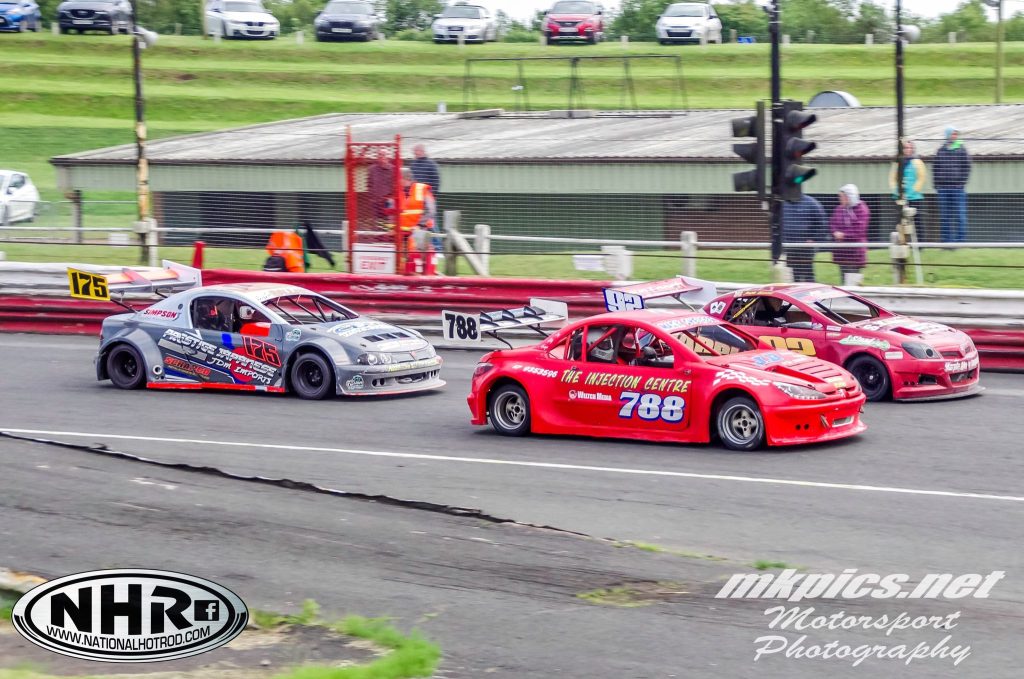 "In practice the car felt brilliant," said Mark. "In heat 1, we got up to second off the line and we pulled a big gap until the yellow [caution] flags came out. Then on the restart, Rob McDonald [reigning world champion] got past, but I managed to finish second.
"In heat 2, I started on pole and led the whole race. I had some pressure once I was lapping the backmakers but had it under control till Jack Blood swooped round the outside and beat me to the line by a couple of inches!"
In the final, Mark started 16th and gained a few places to finish 13th – securing his place among the English drivers at the world final at Foxhall Stadium, Ipswich in July.
"We still can't believe it!" he said.
"Big thanks to dad for changing everything while I was away on holiday and our brilliant sponsors especially Jamie [Bryant, a former Weltch Media West of England Champion] at JB Racing Engines for giving us such a brilliant engine, as well as The Injection Centre and Woodfield Stables."
You will also see the Weltch Media logo on the car, continuing our involvement in motorsport. In the past we have supported Ben Power in the UK Legends Car Championship and James Holman in the Irish Championship. We've also backed James in several online iRacing events, and in 2018 we teamed up with Mendips Raceway to present the Weltch Media West of England Hot Rod Championship.
The Shelper team is now seeking more sponsorship to help with costs ahead of the big event. "If anyone would like to sponsor us and have their name on the car for the world final, we'd be incredibly grateful," said Mark. "It wouldn't cost as much as you think to get your name in front of the fans on world final day."
National hot rods are the top level of short track racing in the UK, with sophisticated lightweight production car replicas whose engines produce around 240bhp.