Our hot rod racer Mark Shelper was back in action yesterday (Sunday 1 October), picking up more valuable world championship qualifying points at Aldershot Raceway.
After finishing in the lower placings in heat one, Mark was further back in the second heat, before picking up 11th place in the final.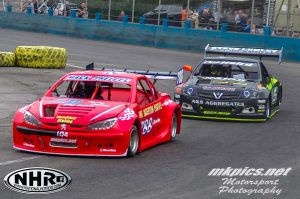 "It was OK, considering I'm now starting from the blue grade [starts are handicapped to put the better-performing drivers nearer the back of the grid]," said Mark. "We could have gone better, though!"
The Weltch Media logo has been on Mark's Peugeot 206cc since the start of last season, continuing our long-standing involvement in motorsport. We've previously supported Ben Power in the UK Legends Car Championship and James Holman in the Irish Championship. We've also backed James in online iRacing events, and joined Mendips Raceway to present the Weltch Media West of England Hot Rod Championship.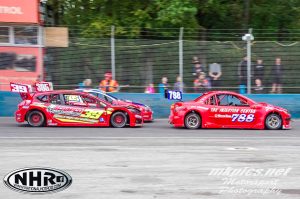 Bristol-based Team Shelper Racing is sponsored by the Injection Centre, JB Racing, Elite Racing Transmission and Woodfield Stables.
Sponsorship opportunities are still available for the rest of the season.
National hot rods are the top level of short track racing in the UK, with sophisticated lightweight production car replicas producing around 240bhp.
Photos: Mark's Peugeot (788) in action at Aldershot by Martin Kingston