Our sponsored player Danni Wyatt stars in the launch of the new Torquay United kit ahead of the 2022-23 season.
Danni, club captain of the women's team, joined team-mate Jana Richards (formerly sponsored by us too!) and new signings Aaron Jarvis and Dylan Crowe from the men's team for the photo shoot at Plainmoor to launch the new Puma kit.
It's the first time the women's team has been involved in the pre-season launch and the first time, both teams will wear the same kit.
Meanwhile, Danni and the team achieved a 3-3 draw in the latest pre-season game at home to Portishead yesterday [Sunday 24 July], with goals from Dani Garland (2) and Mia Preston.
"It was a great game to get everyone's legs moving," said Danni. "Portishead are a league above us but we turned up ready for the challenge. We changed our formation today to see how we got on offensively, and I would say that decision paid off!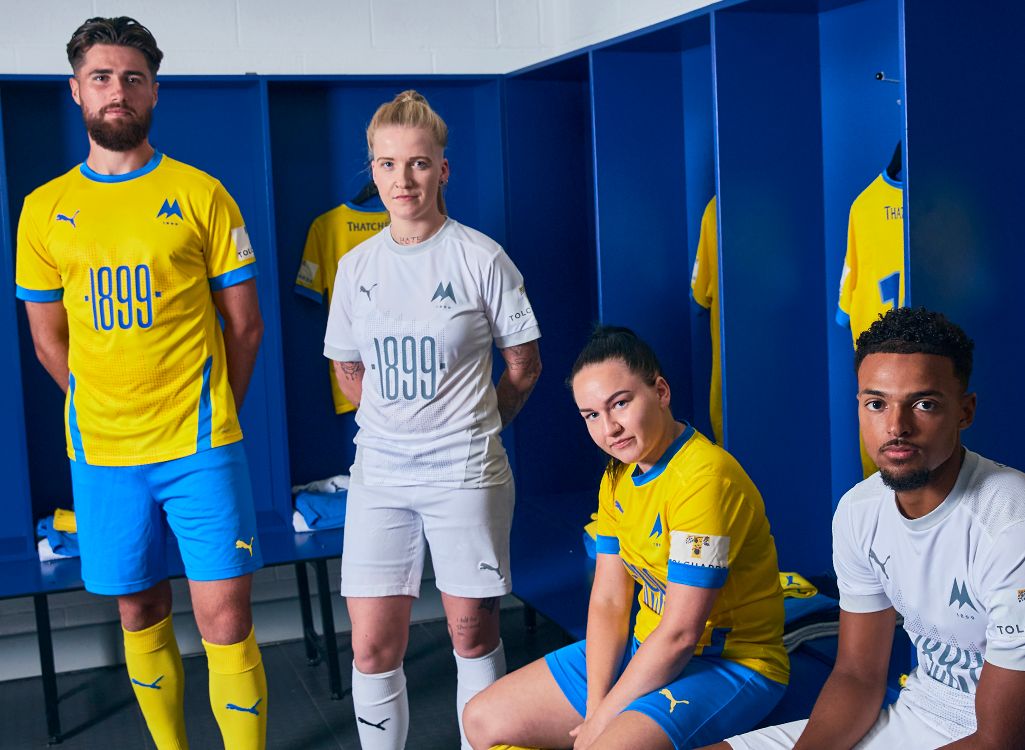 "Our work rate was great and our football has improved – a really positive game and I really enjoyed myself in trying a new position today and slotting in as a number 10. It felt super natural for me and the link up play was good. A happy changing room and we wish Portishead best of luck for their season ahead."
Here's a great behind-the-scenes video from the kit-launch photo shoot.
Earlier this month, we announced we will again be sponsoring Danni for the 2022/23 season. We first sponsored her in the 2017/18 campaign, when she helped Torquay to third place in the South West Women's Premier League and to the final of the Devon Cup. She also won the goal of the season award.
In 2020, she was among our friends who featured in the popular comedy promo video With a T, and last season she helped Torquay to a sensational victory in the Devon FA Cup Final and was named club player of the season.
Danni is due to make her 100th career appearance for the club this season.
Sport is one of our specialist areas, so if you're involved in sport and looking for PR or communications support, see what we offer.