It was a disappointing weekend for our hot rod racer Mark Shelper in the world championship support races at Ipswich.
Mark and his Bristol-based team made a late decision to make the long trip across the country after narrowly missing out on a world final place.
But the Peugeot-bodied car suffered severe understeer in both heats on Saturday. "We tried everything to sort it," said Mark. "And we'd like to thank everyone who helped us. But nothing really worked. It was slightly better in the final, but still very hard to handle, especially when near others."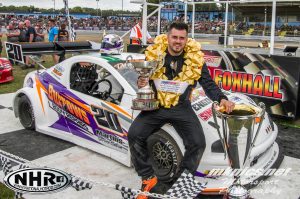 The feature race of the weekend, the world championship final, was won by Derek Martin from Northern Ireland in a Vauxhall Tigra.
The Weltch Media logo has been on Mark's Peugeot 206cc since the start of last season, continuing our long-standing involvement in motorsport. We've previously supported Ben Power in the UK Legends Car Championship and James Holman in the Irish Championship. We've also backed James in online iRacing events, and in 2018 we joined Mendips Raceway to present the Weltch Media West of England Hot Rod Championship.
Team Shelper Racing is sponsored by the Injection Centre, JB Racing, Elite Racing Transmission and Woodfield Stables.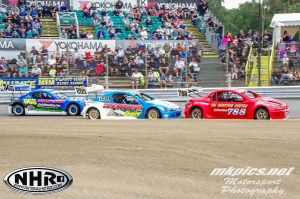 Mark made headlines last year by being the only driver from the South West to qualify for the world championship final.
National hot rods are the top level of short track racing in the UK, with sophisticated lightweight production car replicas producing around 240bhp.
Photos: Mark's Peugeot (788) in action at the weekend and world champ Derek Martin (20) by Martin Kingston